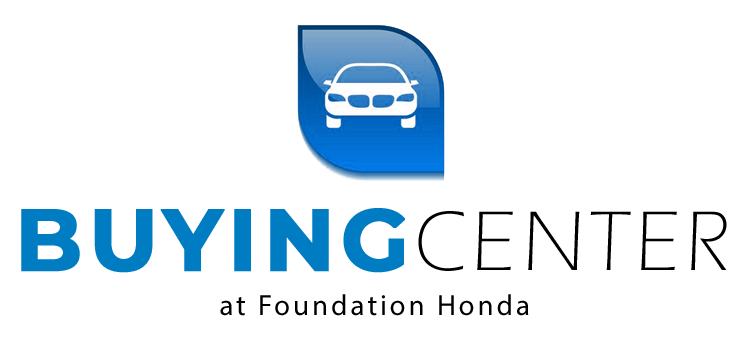 WHY SELL OR TRADE YOUR CAR WITH US?

We will buy your car even if you don't buy ours
Get a quote online
Offer valid for seven days
Receive a $500 Coupon valid for 6-months towards the purchase of any New/Certified vehicle at Foundation Honda
Receive a sales tax reduction if you buy within 7-14 days
THINGS TO BRING WHEN SELLING YOUR CAR 
Valid title and/or payoff information of original bank loan
Valid drivers license and current registration
All keys, remotes, and owners manuals
What To Expect During Your Final In-Store Inspection
When you arrive you will be greeted by one of our Acquisition Representatives

Settle In  
- You will be greeted and checked in by one of our Acquisition Representatives
- Enjoy a complimentary hot or cold beverage

Physical Inspection  
- Your Acquisition Rep will review your KBB offer/valuation with you
- A full physical inspection of your vehicle will be performed to access overall condition
Mechanical Inspection
- Your vehicle will now be passed off to a Certified Technician for a full structural and mechanical inspection
- Approximately 30 minute wait time

Final Offer  
- You will receive your final vehicle offer
- Original offer may be adjusted up or down based on any electrical, physical or, structural findings during steps two and three
Foundation Honda Sell/Trade FAQs
Q. Can I get my car appraised online?
A. Yes- you can and bring in your offer for final inspection, which may make your offer higher or lower pending on the information you inputted. The best way to get a fair and accurate offer is to bring your car to Foundation Honda for an up-close inspection. It's quick and easy and usually takes only about 30 minutes. One of our appraisers will inspect and test drive your car, and when we're done, you'll get a written offer good for seven days.
Q. Will you explain how you appraised my car?
A. Yes. If you have questions about the appraisal of your car, you can speak directly with the appraiser. Our appraisers can provide a thorough explanation of the factors that influenced your offer.
Q. Is your offer negotiable?
A. No. We make a written, no-haggle offer on every appraised car. The offer is issued to buy Kelly Blue Book pricing tool, making it a fair and transparent evaluation of your car by the most trusted brand in the industry.
Q. Will modifications to my car affect the offer?
A. They could. Supply and demand ultimately determine the desirability of any car or added feature.
Q. Will regular maintenance and repairs affect the offer?
A. Your car's overall physical and mechanical condition will have an impact on your appraisal offer.
Q. If I choose to sell my car to Foundation Honda can I get it back?
A. No. All car sales to Foundation Honda are final.
Q. What if I owe more on my car than the amount of your appraisal offer?
A. If your pay-off amount is more than the offer for your car, the difference is called "negative equity." In some cases, negative equity can be included in your financing when you buy a Foundation Honda car. The Foundation Honda Car Buying Center can accept cashier's or certified checks and certified funds. Foundation Honda also accept cash and debit cards. If the amount you owe is less than $250. Our written offers are good for seven days, giving you time to get any necessary funds to settle your transaction.